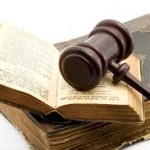 By Jim Cline
This article is the 55th in a multiple part series covering the rights your injured and disabled members have and how you, as a union or guild representative, can best assist them.  Over the last few months and continuing for the next few weeks, we're publishing, in various segments, information on how state and federal laws protect your members who are hurt or otherwise unable to work. We'll cover topics including disability discrimination law, the FMLA, job protection rights under the CBA, workers compensation, disability benefits, and the right to bring a civil lawsuit.
The topics we are covering all also going to be addressed in detail in an upcoming book we're publishing: Helping the Injured or Disabled Member: A Guidebook for the Washington Law Enforcement and Fire Union Representative.  It is also our intention over the course of the next year to travel through the state and provide training to public safety union and guild representatives on how best to enforce these rights.  Expect to hear more on that in the months ahead.
The 55th article in these newsletter series provides a discussion concerning the ability of LEOFF II  employees to sue their employer when their injured. These rights vary as between LEOFF II employees and others we're breaking this down into two different articles. For more information, visit our Premium Website. On the website you'll find an on line version of the Injured or Disabled Member's Guidebook.
Law enforcement officers and firefighters covered under LEOFF, though, are not subject to such narrow recourse. When the LEOFF (LEOFF I) statute was adopted, police and firefighters were completely exempted from the workers compensation system. When LEOFF II was enacted, LEOFF II personnel not only lost the broader health and disability coverage of the LEOFF I system, but they were also placed into the Workers Compensation system. Fortunately, a right to sue exemption was established in RCW 41.26.280.
Under RCW 41.26.280, if injury or death results to a law enforcement officer or firefighter LEOFF member[1] from the intentional or negligent act or omission of a governmental employer, the officer or firefighter, or his or her widow, widower, child, or dependent has a cause of action against the governmental employer for any excess damages over the amount received or receivable from worker's compensation.[2]  Essentially, this exception allows law enforcement officers or firefighters injured or killed in the line of duty to pursue a civil action against his or her government employer for any damages that exceed the amount of worker's compensation benefits received.  Worker's compensation typically falls short of fully compensating the injured worker for his or her injuries, and medical expenses, and provides no monetary damages for emotional distress.
To the extent a law enforcement officer or firefighter is successful in a civil lawsuit against their governmental employer, any judgment, verdict or settlement that is received will be offset by the amount received by worker's compensation.  However, the Department or self-insured employer is not entitled to an offset or deduction for loss of consortium or noneconomic damages (such as emotional distress) because they are not paying those types of benefits under the worker's compensation claim.[3]
Firefighters and officers have successfully pursued negligence claims against their departments in a number of situations:
Redmond officer who was shot in foot by fellow officer;[4]
Spokane County deputy who suffered head injuries incurred during fight with suspect when backup called off;[5]
Seattle firefighter who suffered severe injuries from fall down fire station hole retains $12.75 million dollar verdict;[6]
Kennewick officer who was injured during hazardous driving training;[7]
Pierce County deputy who was hit by another deputy's car during foot pursuit;[8]
Seattle trainee firefighter who was injured in fall from 50 foot ladder, court rejected claim that "trainees" were not covered by LEOFF requirements;[9]
Seattle horse patrol officer who suffered severe injuries in fall from his service horse and later died.[10]
When a workplace injury is caused by the negligence or intentional actions of the employer, the union representative can help guide the injured officer or firefighter.  There are numerous resources available to the injured officer or firefighter, but one important resource is the union attorney.  The union attorney likely has experienced litigators able to handle any claims and lawsuits against the employer or help identify qualified legal counsel for them. If, for some reason, the union attorney is unable to assist the injured officer or firefighter in locating counsel, then in addition to referrals from family and friends, the Washington State Association for Justice (formerly the Washington Trial Lawyers' Association) is a great place to start in finding a competent attorney.
Make sure to find an attorney who handles similar cases, and make sure your injured members meet with more than one attorney to find the right attorney for their case.  In addition to the ROA form filled out for the Department, the public safety employer may also have reporting procedures when workplace injuries occur.  To be an effective union advocate, the union representation should familiarize himself or herself with the employer reporting procedures and guidelines.[10]
[1] RCW 41.26.030 defines who qualifies as a "law enforcement officer" or "firefighter" under the LEOFF statute.
[2] See RCW 41.26.281, Fray v. Spokane County, 134 Wn.2d 637, 952 P.2d 601 (1998), and Locke v. City of Seattle, 162 Wn.2d 474, 485, 172 P.3d 705 (2007).
[3] Tobin v. Department of Labor & Industries, 169 Wn.2d 396, 239 P.3d 544 (2010)Flanigan v. Department of Labor & Industries, 123 Wn.2d 418, 869 P.2d 14 (1994).
[4] Taylor v. City of Redmond, 89 Wn.2d 315, 517 P.2d 1388 (1977).
[5] Fray v. Spokane County, 134 Wn.2d 637, 952 P.2d 601 (1998).
[6] Jones v. City of Seattle, 179 Wn.2d 322, 314 P.3d 380 (2013).
[7] Lascheid v City of Kennewick, 137 Wn.App 633, 154 P.3d 207 (2007), review denied 164 Wn,2d 1037, 197 P.3d 1185 (2008).
[8] Beaupre v. Pierce County, 161 Wn.2d 568, 166 P.3d 712 (2007).
[9] Locke v. City of Seattle, 162 2d. 474, 172 P.3d 705 (2007).
[10] These policies are often contained in the general policies, the department-specific policies, or even in Lexipol.
**Visit our Premium Website for more information on Worker's Compensation and LEOFF.**