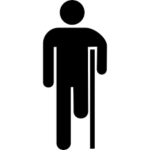 By: Jim Cline
Representing the Injured or Disabled Member Part 51:
Safety Regulations for Firefighters II
This article is the 51st in a multiple part series covering the rights your injured and disabled members have and how you, as a union or guild representative, can best assist them.  Over the several weeks and continuing for the next several weeks, we'll be publishing, in various segments, information on how state and federal laws protect your members who are hurt or otherwise unable to work. We'll cover topics including disability discrimination law, the FMLA, job protection rights under the CBA, workers compensation, disability benefits, and the right to bring a civil lawsuit.
The topics we are covering all also going to be addressed in detail in an upcoming book we're publishing: Helping the Injured or Disabled Member: A Guidebook for the Washington Law Enforcement and Fire Union Representative.  It is also our intention over the course of the next year to travel through the state and provide training to public safety union and guild representatives on how best to enforce these rights.  Expect to hear more on that in the months ahead.
The 51st article in these newsletter series provides a discussion concerning the workplace safety regulations covering Firefighters. For more information, visit our Premium Website. On the website you'll find an on line version of the Injured or Disabled Member's Guidebook.
In addition to the WISHA standards, the National Fire Protection Association (NFPA) has published its own workplace standards for firefighters and those engaged in fire protection activities.  NFPA standards govern station/work uniforms for fire and emergency services, protective equipment for proximity and structural firefighting, ballistic resistance body arm, and Personal Alert Safety Systems.  The NFPA standards are considered the gold standard in firefighter safety.
The Department of Labor & Industries in accordance with WISHA has adopted specific safety and health standards applicable to firefighters and employees specialized to work in a fire brigade.[1]  The rules are fairly broad in scope and address many health and safety issues, including, but not limited to, injury and illness reporting;[2] accident/incident investigation;[3] first-aid training and certification;[4] personal protective equipment and protective clothing;[5] respiratory equipment protection;[6] incident management;[7] fire suppression;[8] occupational exposure to heat and cold stress;[9] technical rescue training,[10] standard operating procedures,[11] response planning,[12] equipment,[13] and safety;[14] and wildland fire operations.[15]  A complete list of Washington's firefighting safety rules and regulations can be found online.[16]
[1] WAC 296-305-01001 et seq., and 296-811-100 et seq.
[2] WAC 296-305-01501.
[3] WAC 296-305-01503.
[4] WAC 296-305-01515.
[5] WAC 296-305-02001, and WAC 296-800-160.  See also WAC 296-305-02002-02012.
[6] WAC 296-305-04001.
[7] WAC 296-305-05000.
[8] WAC 296-305-05002.
[9] WAC 296-305-05004.
[10] WAC 296-305-05103.
[11] WAC 296-305-05105.
[12] WAC 296-305-05107.
[13] WAC 296-305-05109.
[14] WAC 296-305-05111.
[15] WAC 296-305-07001.
[16] http://apps.leg.wa.gov/WAC/default.aspx?cite=296-305.
**Visit our Premium Website for more information on Workers Compensation.**