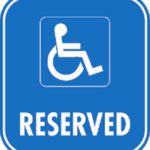 By: Loyd Willaford and Mathias Deeg
In Mesmer v. Charter Communications Inc., the U.S. District Court for the Western District of Washington held that Charter Communications did not wrongfully fire or need to accommodate a call center employee suffering from Post-traumatic Stress Disorder where that employee's poor performance was independent of his disability.
Gary Mesmer, a call center employee for Charter Communications in Vancouver, sued Charter for failing to accommodate his disabilities and for wrongfully terminating him. Mesmer suffered from Anxiety, Depression, Diabetes, and Post-traumatic Stress Disorder, and had complained several times that a coworker sitting across from him was sexually harassing him to the point that it exacerbated his PTSD. Later on, within several days, Mesmer had a heated argument with his supervisor, hung up on 38 callers in a day, was reprimanded for poor attendance, and was suspended and eventually terminated for attendance and performance issues.
Mesmer argued (1) that his complaints of sexual harassment from a coworker exacerbating his PTSD were ignored and that Charter should have accommodated him by moving him away from the coworker, and (2) that Charter had no legitimate reason to terminate him and did so because of his disability.
Charter responded, stating that Mesmer's disability did not "substantially limit" his ability to do his job, and therefore did not require any accommodation under the Washington Law Against Discrimination. Charter also argued that it terminated Mesmer for the legitimate reason that he was not performing satisfactory work.
In addressing Mesmer's claim of failure to accommodate his disability, the court held that to qualify for accommodations,
an employee's condition must substantially, and not only somewhat, limit his ability to perform his job.
Mesmer's work history showed that his PTSD had never posed a problem in the past and his medical records stated that he performed more than adequately despite his condition. Therefore, the court found Mesmer's PTSD not substantially limiting enough to qualify for accommodation under the Washington Law Against Discrimination.
As for Mesmer's claim of wrongful termination, the court found Charter to have had legitimate business reasons for ending his employment. For an employee to claim disability discrimination, they must show that they were doing satisfactory work at the time of termination, something Mesmer failed to do. "Although the bulk of Mesmer's employment record at Charter shows satisfactory work, the record clearly demonstrates serious performance deficiencies…in the week prior to his termination… ."
In short, the court ruled that
…. no reasonable fact finder could determine that Mesmer's PTSD substantially limited his job performance or hindered his accomplishment of daily activities…[and] [t]here is simply no evidence upon which a reasonable jury could find Mesmer's PTSD was a substantial factor motivating Charter's decision to terminate his employment.
This case illustrates the need for what is called "pretext evidence" to prevail on a claim of discrimination.  To win a discrimination case, an employee must prove that the employer was motivated by a discrimination in making the decision to fire an employee. Employers will normally claim some non-discriminatory reason for the firing, in this case, it was Mesmer's dropped calls and poor attendance.  When the employer does this, the law requires that the employee provide some evidence that this reason is pretextual, or not the real reason for the firing.   
This evidence of pretext might take the form of showing that other employees who do not share the same protected characteristic were treated better, or that  employees with the same characteristic were treated the same or worse.  For example, if Mesmer had shown that other employees with PTSD had been fired, or if he had shown that other employees had attendance issues or dropped calls, and only those who had complained about sexual harassment had been fired, this would tend to prove his claim that the real reason for the firing was discrimination.  Without this evidence, the Court concluded that no reasonable juror could believe he was discriminated, and the Court dismissed his case.
As a practical matter, this case also shows the need to be selective in deciding which legal claims to bring.  The fact that Mesmer had several unrelated legal theories for why he was fired tended to suggest that all his claims were weak.
**Visit our Premium Website for more information on Collective Bargaining Rights and Disability Laws.**