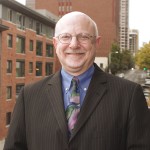 Mitch graduated from the University of Massachusetts at Amherst in 1978 with the degree in economics. After graduating, he moved west to the University of Oregon School of Law, where he graduated in 1981.
Mitch has had a distinguished career with over 30 years of wide ranging trial experience in both private law firms and in public and nonprofit entities. He is an expert in administrative procedures as well as in employment law. Prior to joining Cline & Casillas, Mitch had represented numerous employee/plaintiffs with excellent results. He has litigated in nearly all areas of employment law ranging from disability discrimination to wage claims. He is appeared at multiple levels of state and federal court and has had many jury trial successes and successful appeals including ones in the Ninth Circuit Court of Appeals.
Mitch continues his employment practice with Cline & Casillas and is available to be retained by individuals for their own employment and civil rights issues. Mitch also contributes to the firm's labor practice and serves as the senior litigator in the firm's significant and complex litigation including arbitration discharge cases.
Mitch enjoys hiking, traveling and going to music concerts.