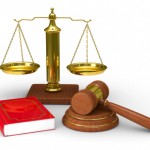 By Jim Cline
This article is the 56th in a multiple part series covering the rights your injured and disabled members have and how you, as a union or guild representative, can best assist them.  Over the last few months and continuing for the next few weeks, we're publishing, in various segments, information on how state and federal laws protect your members who are hurt or otherwise unable to work. We'll cover topics including disability discrimination law, the FMLA, job protection rights under the CBA, workers compensation, disability benefits, and the right to bring a civil lawsuit.

The topics we are covering all also going to be addressed in detail in an upcoming book we're publishing: Helping the Injured or Disabled Member: A Guidebook for the Washington Law Enforcement and Fire Union Representative.  It is also our intention over the course of the next year to travel through the state and provide training to public safety union and guild representatives on how best to enforce these rights.  Expect to hear more on that in the months ahead.
The 56th article in these newsletter series provides a discussion concerning the ability of public safety employees to sue third parties when they are injured. These rights vary as between LEOFF II employees and others we we're breaking this down into two different articles. For more information, visit our Premium Website. On the website you'll find an on line version of the Injured or Disabled Member's Guidebook.
An injured worker may also pursue a lawsuit against third parties who are not the employer.[1]  Injuries caused by third parties are not uncommon for public safety officers, and often occur when officers or firefighters are at the scene of an incident, or driving in their department-issued vehicles.
Historically suits against third parties have been somewhat restricted by what has been known as the "professional rescue doctrine" or what was also known in  earlier form as the "fireman's rule." Under this common law doctrine, courts restricted liability when police or fire responded to an emergency on the theory that their professional response involved an "assumption of risk" that they were paid to incur.
Over time, the courts have restricted this doctrine. This doctrine, though, still restricts liability for injuries resulting from the direct emergency for which the officer or firefighter is responding. An example of the potentially harsh impact of the doctrine was demonstrated in a lawsuit brought by the family of deceased Tacoma Officer Bill Lowry.
Lowry and Tacoma officers had assisted the Auburn Police Department in a high risk SWAT operation. Lowry was killed when the suspect shot him with his AK-47 assault rifle. The Court of Appeals disallowed the Lowry family's claim, reasoning that under the "professional rescue doctrine," Lowry's death was a direct result of the threat that he was responding to, distinguishing other cases in which the injury was independent of the reason for the initial response. The court concluded: "In summary, because Lowry assumed the risks inherent in the job of being a SWAT Team officer, the professional rescuer doctrine precludes the Lowrys from collecting damages."[2]
But courts have made it clear that this doctrine does not apply to preclude recovery from injuries caused by third parties independent of the initial emergency.  For instance courts have allowed claims for:
Another issue that arises from time to time is the ability of officers injured in car accidents to collect from uninsured or underinsured motorists. In the past, cities and counties maintained uninsured (UIM) coverage for their employees for such situations. However, AWC and other government insurers dropped this important protection without providing the employees and their union's notice of this significant change (another reminder that AWC works for the interest of the employers, not the employees.) AWC claimed the UIM coverage was unnecessary since the employees were covered by workers compensation, but clearly this is untrue.
Some labor organizations responded to this change by attempting to negotiate for employer-paid replacement coverage, but this effort acquired limited traction. Therefore, injured officers would have to turn to their own policies which may or may not provide such coverage.
For example, in Grange Association v. Jensen, a King County deputy was found not to have coverage under his uninsured motorist policy for an injury caused by a fleeing suspect because the suspect's intentional actions were not an "accident" within the meaning of the policy.[7] In Drollinger v. Safeco Ins. Co.,[8] a Spokane deputy injured from an on-duty accident was denied uninsured motorist coverage simply because he used a pool vehicle rather than having a regularly assigned vehicle. And in Daley v. Allstate Ins. Co.,[9] the State Supreme Court held that a Benton County deputy who was injured by an uninsured motorist and had witnessed the death of a State Trooper who was also a personal friend was not able to collect damages for his resulting emotional distress and PTSD. The court held that the UIM policy narrowly covered only physical injuries.
If an injured officer or firefighter recovers damages from a third party wrongdoer, the Department or self-insured employer is legally entitled to a statutory "lien" to reimburse for any worker's compensation benefits paid (again, with the exception of damages for loss of consortium, or emotional distress).[10]  The Department and self-insured employer use a spreadsheet to calculate the lien amount, but it is not set in stone and can be negotiated depending on the specific facts at issue in the case.
The best course of action in third party cases is to communicate with the Department or self-insured employer when a settlement or resolution is likely or being considered in order to provide sufficient notice and to determine the specific amount the Department or self-insured employer is seeking to recover as part of the statutory lien.  At this point, the injured worker or his or her attorney can negotiate the lien amount with the Department or self-insured employer.
[1] RCW 51.24.030(1).  If the injured employee elects not to personally pursue his or her third party claim, the Department or self-insured employer also has the right to pursue any third party action.  See RCW 51.24.050.
[2] Lowry v. City of Auburn, 2002 Wash. App. 778 (2002) (unpublished).
[3] Sutton v. Shufelberger, 31 Wn. App. 579, 643 P.2d 920 (1982).
[4] Ballou v. Nelson, 67 Wn. App. 67, 834 P.2d 97 (1992).
[5] Beaupre v. Pierce County, 161 Wn.2d 568, 166 P.3d 712 (2007).
[6] Ward v. Torjussen, 52 Wn. App. 280, 758 P.2d 1012 (1988).
[7] 2003 Wash. App. LEXIS 2594 (2003) (unpublished).
[8] 59 Wn. App. 383, 797 P.2d 540 (1990).
[9] 135 Wn.2d 777, 958 P.2d 990 (1998).
[10] RCW 51.24.060(2);Tobin v. Department of Labor & Industries, 169 Wn.2d 396, 239 P.3d 544 (2010).
**Visit our Premium Website for more information on Worker's Compensation and LEOFF.**