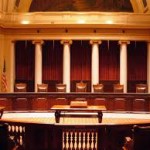 By: Jim Cline
This article is the 54th in a multiple part series covering the rights your injured and disabled members have and how you, as a union or guild representative, can best assist them.  Over the last few months and continuing for the next few weeks, we're publishing, in various segments, information on how state and federal laws protect your members who are hurt or otherwise unable to work. We'll cover topics including disability discrimination law, the FMLA, job protection rights under the CBA, workers compensation, disability benefits, and the right to bring a civil lawsuit.
The topics we are covering all also going to be addressed in detail in an upcoming book we're publishing: Helping the Injured or Disabled Member: A Guidebook for the Washington Law Enforcement and Fire Union Representative.  It is also our intention over the course of the next year to travel through the state and provide training to public safety union and guild representatives on how best to enforce these rights.  Expect to hear more on that in the months ahead.
The 54th article in these newsletter series provides a discussion concerning the ability of public safety employees to sue their employer when their injured. These rights vary as between LEOFF II employees and others we we're breaking this down into two different articles. For more information, visit our Premium Website. On the website you'll find an on line version of the Injured or Disabled Member's Guidebook.
 The various income protection programs we have previously discussed in this newsletter series are designed, as much as possible, to help your injured and disabled members bridge to a new occupation while affording some level of income security. No doubt, these programs are valuable, but let's not be mistaken here:  For most public safety employees, these programs do not even come close to making the employee (or former employee) whole for what they have suffered. 
While not available in all cases, the civil justice system does sometimes afford additional remedies that may allow your members to reach closer to being "made whole." Depending on the circumstances, a legal claim may exist that could be brought either against the employer or the third party responsible for an injury. This section starts with civil claims available against the employer for those public safety employees falling outside the LEOFF system.
Washington police and firefighters have been extended important civil litigation rights in connection with their workplace injuries that are often not well-understood, even by the private attorneys that might be assisting them. These rights provide an important means to help make these employees whole in ways that the workers compensation system does not. In fact, we have come to recognize that there is widespread misunderstanding or ignorance about the ability of Washington police and firefighters to bring claims against their employer.
The extent to which a Washington public safety employee may bring a legal civil claim against the employer is impacted dramatically by whether or not the employee is covered by LEOFF. In general, an employer covered under the IIA is immune from civil suit for workplace injuries arising out of the employer's negligence.[1]  This form of employer "immunity" was a key consideration in the original design of the workers compensation system. A "quid pro quo" was applied which offered the employees relief for their injuries without the need to bring legal claims while offering employers protections against those legal claims. This was described by the Washington Supreme Court:
Washington's IIA was the product of a grand compromise in 1911. Injured workers were given a swift, no-fault compensation system for injuries on the job. Employers were given immunity from civil suits by workers.[2]
The limitation on suits arising from employer negligence does not bar all lawsuits. Despite the IIA immunity an employer may be sued when it committed an intentional physical injury, or if the employer had actual knowledge that an injury was certain to occur and willfully disregarded that knowledge.[3]   This exception to the general employer immunity rule is set forth in RCW 51.24.020:
If injury results to a worker from the deliberate intention of his or her employer to produce such injury, the worker or beneficiary of the worker shall have the privilege to take under this title and also have cause of action against the employer as if this title had not been enacted, for any damages in excess of compensation and benefits paid or payable under this title.
Non-LEOFF public safety employees subject to this IIA immunity have nonetheless, from time-to-time, prevailed on civil claims by proving their injuries were a result of the "deliberate" actions of their employer. Establishing such claims is not easy. Even "gross negligence" on the employer's party does not cause them to lose their immunity.[4] The employee would have to demonstrate not that the employer's actions were intentional but rather that the employer intended the actual injury.[5] The courts have held, though, that this standard is met when the employee can prove that the employer had actual knowledge that an injury was certain to occur and "willfully disregarded" that knowledge.
A recent example of this type of claim is presented in the still pending case of WSP Trooper Michelbrink who brought suit claiming that the State Patrol had caused his deliberate injury during Taser training. Trooper Michelbrink suffered severe pain from a Taser barb and was afterwards diagnosed with a fractured vertebrae and bulged disc, which he claimed was a result of the Taser training.
The trial court denied the State Patrol's dismissal motion and that ruling was upheld by the Court of Appeals.[6] The court rejected the WSP defense that the injury was part of a training regime. It also rejected the argument that the WSP did not have certain knowledge that a serious injury would result. It explained that it was well-documented that Taser training was likely to cause some pain and minor injury and that knowledge was sufficient to remove the Patrol from IIA immunity. The Supreme Court granted review and remanded the case back to the Court of Appeals.  The Court of Appeals reversed its prior holding that the "deliberate intention exception should be liberally interpreted," but narrowly applied the exception to the case and held that there were genuine issues of material fact as to whether WSP had actual knowledge that an injury was certain to occur from Taser exposure and as to whether WSP willfully disregarded that knowledge.[7]  As a result, Trooper Michelbrink's claims against WSP survived.
As we have indicated, the civil litigation rights for LEOFF II employees are different and we're turning to those next.
[1] RCW 51.04.010).
[2] Birklid v. Boeing Company, 127 Wn.2d 853, 904 P.2d 278 (1995).
[3] Birklid v. The Boeing Co., 127 Wn.2d 853, 865, 904 P.2d 278 (1995); see also Walston v. Boeing Co., 181 Wn.2d 391, 399 (2014) (employee could not pursue claims against his employer outside of workers' compensation when he could not show that the employer deliberately injured him or had actual knowledge of certain injury resulting from asbestos exposure).
[4] Nielson v. Wolfkill Corp., 47 Wn. App. 352, 734 P.2d 961 (1987).
[5] Id.
[6] 180 Wn. App 656, 323 P.3d 620 (2014), review granted, 180 Wn.2d 1028 (2014).
[7] Michelbrink v. Wash. State Patrol, 2015 Wash. App. LEXIS 2912 (2015).
**Visit our Premium Website for more information on Filing L&I Safety Complaints.**