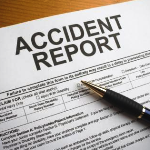 By: Jim Cline
This article is the 53rd in a multiple part series covering the rights your injured and disabled members have and how you, as a union or guild representative, can best assist them. Over the several weeks and continuing for the next several weeks, we'll be publishing, in various segments, information on how state and federal laws protect your members who are hurt or otherwise unable to work. We'll cover topics including disability discrimination law, the FMLA, job protection rights under the CBA, workers compensation, disability benefits, and the right to bring a civil lawsuit.
The topics we are covering all also going to be addressed in detail in an upcoming book we're publishing: Helping the Injured or Disabled Member: A Guidebook for the Washington Law Enforcement and Fire Union Representative. It is also our intention over the course of the next year to travel through the state and provide training to public safety union and guild representatives on how best to enforce these rights. Expect to hear more on that in the months ahead.
The 53rd article in these newsletter series provides a discussion concerning the coordination of disability benefits from multiple sources. For more information, visit our Premium Website. On the website you'll find an on line version of the Injured or Disabled Member's Guidebook.
An employee who believes that his or her employer has committed a health and safety violation, should immediately report it to the Department of Labor & Industries. A fillable safety complaint form can be downloaded from the L&I Website.[1]
Experience indicates that L&I takes safety complaints seriously and investigates them, usually by coming on-site. The safety investigator normally allows the union representative to be present during safety inspections and communicates the results of investigations after it is completed.
An employee (or union representative) who does file a complaint does have statutory protection against retaliation. An employer may not discharge or discriminate against an employee who complains about a workplace health and safety issue, or testifies or may testify in a proceeding involving a health and safety complaint or violation.[2]  An employee who believes that he or she has been discharged or discriminated against for complaining about workplace health and safety violations, may within thirty days after the violation occurs, complain to DOSH.[3]  The Director must make a decision regarding the complaint within 90 days.[4]  If the Director determines that a WISHA violation has occurred, he or she shall bring a civil court action against the employer.[5]  If the Director determines that no WISHA violation has occurred, then the employee may file a lawsuit within 30 days.[6]  The time frame for bringing the initial complaint and filing suit is very short.  Therefore, a police officer or firefighter who believes they have been discharged or discriminated against for reporting workplace safety violations, should immediately report it to DOSH.
[1] http://www.lni.wa.gov/FormPub/Detail.asp?DocID=1784
[2] RCW 49.17.160.
[3] Id., and see attached Discrimination Complaint form.
[4] RCW 49.17.160(3).
[5] Id.
[6] Id.
**Visit our Premium Website for more information on Filing L&I Safety Complaints.**