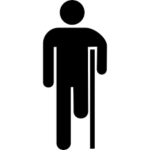 By: Jim Cline
Representing the Injured or Disabled Member Part 50:
Employee Safety Regulations
This article is the 50th in a multiple part series covering the rights your injured and disabled members have and how you, as a union or guild representative, can best assist them.  Over the past several weeks and continuing for the next several weeks, we have been and will be publishing, in various segments, information on how state and federal laws protect your members who are hurt or otherwise unable to work. Topics covered include disability discrimination law, the FMLA, job protection rights under the CBA, workers compensation, disability benefits, and the right to bring a civil lawsuit.
The topics we are covering are also addressed in detail in a book that we published: Helping the Injured or Disabled Member: A Guidebook for the Washington Law Enforcement and Fire Union Representative.  It is also our intention over the course of the next year to travel through the state and provide training to public safety union and guild representatives on how best to enforce these rights.  Expect to hear more on that in the months ahead.
This 50th article of our Newsletter series provides a discussion concerning the coordination of disability benefits from multiple sources. For more information, visit our Premium Website. There you will find an online version of the Injured or Disabled Member's Guidebook and other information on the laws covering your members.
The federal Occupational Health and Safety Act (OSHA) is a comprehensive statute intended to protect employees from occupational health and safety hazards in the workplace.[1]  OSHA applies to employers "engaged in a business affecting commerce who has employees, but does not include the United States (not including the United States Postal Service) or any State or political subdivision of a State."[2]
Most law enforcement officers and firefighters are employed by the State, or a political subdivision of the State, and are not subject to the OSHA standards.  Fortunately, Washington State has created its own health and safety regulations, the Washington Industrial Safety and Health Act (WISHA), which applies to the State, and all the counties, cities, and municipal corporations in Washington.[3] The Division of Occupational Safety and Health (DOSH) is part of the Washington Department of Labor and Industries.  DOSH is responsible for developing and enforcing health and safety rules, and providing employers with on-site consultations to assist in facilitating safe workplaces.
Under WISHA, each employer in Washington is responsible for providing his or her employees with "a place of employment free from recognized hazards that are causing or likely to cause serious injury or death to his or her employees"  and is obligated to comply with WISHA's "rules, regulations, and orders."[4]   In fact, WISHA gives the State the right to enter the premises of any covered employer who is believed to be in violation of the Act.[5]  If a violation is found, the State may issue citations, seek restraining orders, [6] order civil and criminal penalties,[7] and, in limited circumstances, may order an employer to pay damages to employees injured as a result of the employer's failure to comply with WISHA safety regulations.
[1] 29 U.S. Code § 651.
[2] 29 U.S. Code § 652 (5).
[3] RCW 49.17.020 (4).
[4] RCW 49.17.060.
[5] RCW 49.17.070.
[6] RCW 49.17.120, and 49.17.130.
[7] RCW 49.17.180 and 49.17.190.
**Visit our Premium Website for more information on Workers Compensation.**