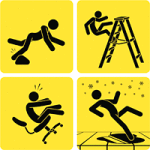 By: Jim Cline and Erica Shelley Nelson
Representing the Injured or Disabled Member
Part 43: Social Security Benefits for the Injured Public Safety Employee
This article is the 43rd in a multiple part series covering the rights your injured and disabled members have and how you, as a union or guild representative, can best assist them.  Over the past several weeks and continuing for the next several weeks, we have been and will be publishing, in various segments, information on how state and federal laws protect your members who are hurt or otherwise unable to work. We will cover topics including disability discrimination law, the FMLA, job protection rights under the CBA, workers compensation, disability benefits, and the right to bring a civil lawsuit.
The topics we are covering are also addressed in detail in a book that we published: Helping the Injured or Disabled Member: A Guidebook for the Washington Law Enforcement and Fire Union Representative.  It is also our intention over the course of the next year to travel through the state and provide training to public safety union and guild representatives on how best to enforce these rights.  Expect to hear more on that in the months ahead.
This 43rd article in these newsletter series provides a discussion about other income replacement sources for injured public safety employees including social security. For more information, visit our Premium Website. On the website you'll find an online version of the Injured or Disabled Member's Guidebook and other information on the laws covering your members.
An injured member who believes they are permanently disabled from performing "substantial gainful activity" as a result of a physical or mental impairment expected to last 12 or more months can apply for Social Security disability insurance benefits. These benefits can be applied for online, over the phone with a Social Security representative, or in person at their local Social Security office.
The application process can be fairly time-consuming and will likely require personal and work history information, and extensive medical background and history.  The Social Security office might also require documentation to process the application including, a birth certificate; proof of citizenship; military discharge paperwork, W-2 forms or tax returns; medical evidence, such as doctor's reports, and test results; and/or paperwork related to any worker's compensation claims.  Therefore, it is important to have this information available as part of the application process.
Once the application is submitted, an initial determination is made.  Unless the disability is unquestionably severe, Social Security will frequently issue a denial upon the initial application.  If a disabled member's initial application for Social Security is denied, it is a good idea to contact an attorney to guide the disabled member through the appeal process.  Often times, attorneys will not become involved in Social Security disability appeals until after the first appeal, but beginning the process of researching and retaining an attorney early on is recommended.
If the initial claim is unsuccessful, there are appeal rights to pursue. There are technically four levels of appeal: reconsideration, hearing by an ALJ, review by the appeals council, and, finally, federal court review.  If the application is denied at the outset, the disabled member can request reconsideration of the adverse decision within sixty (60)-days of receipt of the denial.[1]  This process can be done online at www.socialsecurity.gov/disability/appeal.
Depending on the reason for the initial denial, at this point, the injured member may be required to submit additional personal, employment, or medical information.  If the request for reconsideration is denied, the injured member can request a hearing before an ALJ within sixty (60) days of receiving the notice denying reconsideration.[2]
At this stage, having legal representation is critical.  The hearing is the disabled member's opportunity to present evidence of disability.  Frequently, Social Security will retain medical and vocational rehabilitation experts to testify at the hearings.  As a result, having legal counsel to assist in preparing the injured member's case for hearing, which includes cross-examination of the experts retained by Social Security, is important to the success of the case.
If the disabled member is dissatisfied with the result at the hearing, he or she can request Appeals Council review within sixty (60) days of receiving the notice of the hearing decision or dismissal.[3]  Appeals Council determinations can take a year or longer.  If the Appeals Council issues a ruling adverse to the disabled member, he or she can request a civil action in federal district court within sixty (60) days of the date the Appeals Council decision becomes final and judicially reviewable.[4]
Once a Social Security disability claim is approved, the monthly benefit amount is determined and is payable on a monthly basis.[5]  A five-month waiting period will generally be required before benefits are payable.[6]
In the next article in this series, we'll discuss how your permanently injured members may acquire private disability insurance benefits.
[1] 42 U.S.C. § 405.
[2] 20 C.F.R. § 405.310.
[3] 20 C.F.R. § 404.968, and 405.401.
[4] 20 C.F.R. § 405.501.
[5] 20 CFR § 404.204, and 404.317.
[6] 42 U.S. Code § 423.
**Visit our Premium Website for more information on Workers Compensation.**