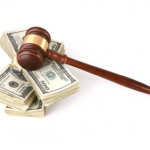 By Jim Cline and Erica Shelley Nelson
Representing the Injured or Disabled Member
Part 42: Other Systems of Income Protection including Social Security
This article is the 42nd in a multiple part series covering the rights your injured and disabled members have and how you, as a union or guild representative, can best assist them.  Over the past several weeks and continuing for the next several weeks, we have been and will be publishing, in various segments, information on how state and federal laws protect your members who are hurt or otherwise unable to work. We will cover topics including disability discrimination law, the FMLA, job protection rights under the CBA, workers compensation, disability benefits, and the right to bring a civil lawsuit.
The topics we are covering are also addressed in detail in a book that we published: Helping the Injured or Disabled Member: A Guidebook for the Washington Law Enforcement and Fire Union Representative.  It is also our intention over the course of the next year to travel through the state and provide training to public safety union and guild representatives on how best to enforce these rights.  Expect to hear more on that in the months ahead.
This 42nd article in these newsletter series provides a discussion about other income replacement sources for injured public safety employees including social security. For more information, visit our Premium Website. On the website you'll find an on line version of the Injured or Disabled Member's Guidebook and other information on the laws covering your members.
Most public safety employees have financial and familial obligations that are significantly hampered by the loss of employment following a disabling injury.  Other than the worker's compensation system, discussed in the last several articles in this series, there are other governmental programs and private avenues for obtaining disability insurance benefits, including Social Security Disability, private disability insurance, and, for certain eligible employees, Public Safety Officers' Benefits.
All of the various options should be explored to make sure that your permanently disabled members are receiving the full extent of the benefits they are entitled to.  We are going to start with Social Security.
A public safety employee who is permanently disabled from employment may qualify for Social Security disability benefits.  A disabled member who is insured for disability insurance benefits, has not attained retirement age, has filed an application for disability insurance benefits, and is under a disability is entitled to Social Security disability benefits.[1]  A "disability" is defined as:
(A) inability to engage in any substantial gainful activity by reason of any medically determinable physical or mental impairment which can be expected to result in death or which has lasted or can be expected to last for a continuous period of not less than 12 months; or
(B) in the case of an individual who has attained the age of 55 and is blind (within the meaning of "blindness" as defined in section 416 (i)(1) of this title), inability by reason of such blindness to engage in substantial gainful activity requiring skills or abilities comparable to those of any gainful activity in which he has previously engaged with some regularity and over a substantial period of time.[2]
In order to qualify for Social Security disability benefits, a disabled member must present evidence that his or her "physical or mental impairment or impairments are of such severity that he is not only unable to do his previous work but cannot, considering his age, education, and work experience, engage in any other kind of substantial gainful work which exists in the national economy…."[3]  While proof of permanent disability is not easy, in awarding disability benefits, the Social Security administration considers the "whole person," including any overall physical, mental, or developmental impairments.
In the next article in this series, we'll discuss how an injured member can apply for Social Security benefits, "Representing the Injured or Disabled Member Part 43: Social Security Benefits for the Injured Public Safety Employee."
[1] 42 U.S.C. § 423(a).
[2] Id.
[3] 42 U.S.C. § 423(d).
**Visit our Premium Website for more information on Workers Compensation.**