By Jim Cline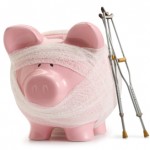 The legal woes and legal costs continue to compound for the beleaguered Mountlake Terrace Police Department and its City management team.  Within weeks of being ordered by an arbitrator to reinstate police officer Tam Guthrie, the City has now been forced to pay out for the wrongful discharge of a former police secretary, Martha Karl.
As recently reported in the Seattle Times, the case was settled on the eve of trial after the City had lost a critical decision in the Ninth Circuit Court of Appeals.  Although the headline of the Seattle Times article reported that the settlement was for "nearly $600,000," the actual amount of the settlement remains undisclosed and the $600,000 was merely the amount required to pay for the attorney's fees alone.
 We previously reported on the Ninth Circuit Karl decision in our July blog article. As reported, Martha Karl was retaliated against for serving as a witness in a previous City lawsuit involving Officer Jonathan Wender.  Wender was fired in 2005, and in 2009, the City of Mountlake Terrace along with Snohomish County, had to pay $815,000 to settle his wrongful discharge.
In our previous article, we reported the basic facts of the Karl case:
Karl was the Confidential Administrative Assistant to the Chief of Police. In 2008, she was subpoenaed to give deposition testimony in a federal civil rights lawsuit filed by former department Sgt. Jonathan Wender. Wender had brought a lawsuit claiming that he had been fired because of his outspoken criticism of the "war on drugs." During her deposition, Karl testified that the Chief and Assistant Chief disapproved of Wender's comments to the press and his outspoken views on the need for drug policy reform, and that Caw had urged the Chief to terminate Wender. Karl also testified that Wender had a reputation for honesty, the Chief had a reputation for being dishonest, and Caw had a reputation as a "smooth talker" and "back stabber." After Karl's deposition, Caw was allegedly overheard saying that the police department would have to find a way to "get rid of her."
Several months after her deposition, Caw told the new Chief of Police, Greg Wilson that he had some concerns about Karl's work performance. Shortly after that, Karl was involuntarily transferred to a different position and was placed under Caw's direct supervision. She was subsequently warned that failing to meet certain performance targets would likely result in her termination, and one week later, Chief Wilson sent Karl home on administrative leave following a verbal altercation between Karl and another new record specialist. Only Karl was disciplined for the incident. While Karl was on leave, the Chief reviewed her records, spoke with Caw, and recommended to the City Manager that Karl be terminated. Karl was subsequently terminated, and then filed suit claiming that she had been retaliated against for exercising her First Amendment right to free speech when she gave testimony at her deposition.
Besides having to pay for the wrongful discharge of Wender, Karl, and Guthrie, the City also recently paid former Sgt. Mark Connor for nearly a year and a half of wages to settle his wrongful discharge grievance.
Unfortunately for Mountlake Terrace, these four wrongful discharges are only the start of their legal woes.
There are currently at least three unfair labor practice complaints pending in front of PERC against the City, including charges that the City and Police Department Managers retaliated against Guild officers   and attempted to steer the Guild to more docile legal representation.  More of the details are set forth in the briefs here.
Some of the unlawful steering allegations arise from retaliation alleged against Assistant City Manager, Scott Hugill, who was found by PERC supported and encouraged union retaliation activities by the manager of the SNOCOM Dispatch Agency, which provide service to Mountlake Terrace and other South Snohomish County law enforcement agencies against her own Guild.  In that case, the hearing examiner found that Scott Hugill had advised the SNOCOM Director to lie to the Guild President in what was found by PERC to be an unlawful and retaliatory investigation of the SNOCOM Guild President.
Hugill's lying was motivated to help Mountlake Terrace defend yet another wrongful discharge grievance involving former Guild President Keith Poteet, who was fired after he attempted a vote of no confidence on Chief Greg Wilson. (Poteet had also filed a declaration in the Wender matter) As the PERC hearing examiner explained:
The October 12, 2009 e-mail from Hugill to [SNOCOM Dir.] Grady, shows that the City of Mountlake Terrace was targeting Basim for potential discipline, even before they had any substantive evidence showing that Basim was the dispatcher who was providing information to Poteet. Hugill's advice that Grady intentionally misinformed Basim about the information Poteet provided in the unemployment hearing, shows that Hugill, a member of SNOCOM's personnel committee, had a desire to set Basim up for discipline, even if it required being dishonest with her.
After prevailing on that ULP, the SNOCOM Guild, through their legal counsel, filed a complaint letter with the City, alleging misconduct against Hugill.  Later, when the Mountlake Terrace Police Guild attempted to retain the same legal counsel because they wanted to acquire what they believed to be more aggressive representation, the Assistant Chief (the same Chief who had allegedly retaliated against Karl) reportedly attempted to persuade them not to do retain that law firm.
So advised, the Guild did it anyway.
 When they switched counsel over the City's protests, Hugill also changed his approach in processing Guild issues, and according to that pending ULP complaint "analogized the relationship between the City and the Guild as a marriage" and complained that their new, more aggressive law firm, was like a "mistress" interfering with that relationship and promised retaliation as long as the Guild retained its "mistress."
Obviously, more will be heard about Mountlake Terrace and its managers in the months ahead.